Take a look how we designed
Changing Weathers visual identity.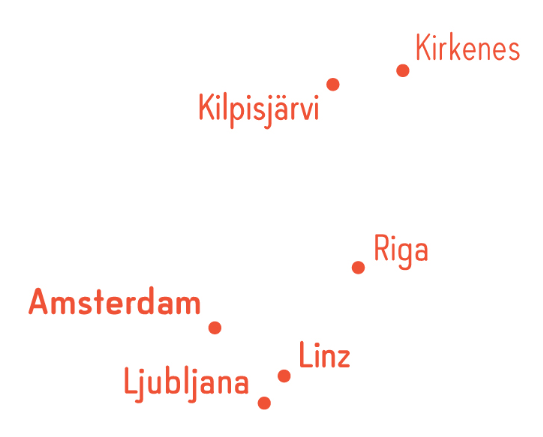 The Changing Weathers project is a set of activities and actions reflecting the status of the changing cultural landscape of Europe, taking into account the shifting geophysical, geopolitical and technological vectors that are shaping it.
It is a partnership with organizations and people both from the European "core" and its political and economic "periphery", with partners from countries of the East and of the West, from the North and from the South.
It's also a series of workshops, open field-based conferences, residencies, exhibitions and cultural actions with a goal of developing, discovering and re-shaping resilient and sustainable cultural practices challenged by climate, economic, ecological, technologic, social, political, cultural, artistic and geopolitical changes and tensions of past-, present and future- Europe.
Within the project a program of (commissioned) artworks, strategies and dynamic infrastructures will be created. They will initiate and sustain long-term networked co-operation and exchange between the participating organizations, cultural operators, artists and traditional and indigenous cultural activists.
Changing Weathers is initiated by the Arctic Perspective Initiative (API) and coordinated by Zavod Projekt Atol (Slovenia) in partnership with Sonic Acts (The Netherlands), RIXC network for art, science and cultural innovation (Latvia), Finnish Bioart Society (Finland), Curator Hilde Methi within Dark Ecology Project (Norway), Time's Up Laboratory for the construction of experimental situations (Austria) and Ljudmila Art And Science Laboratory (Slovenia).
Read more about the Partners.